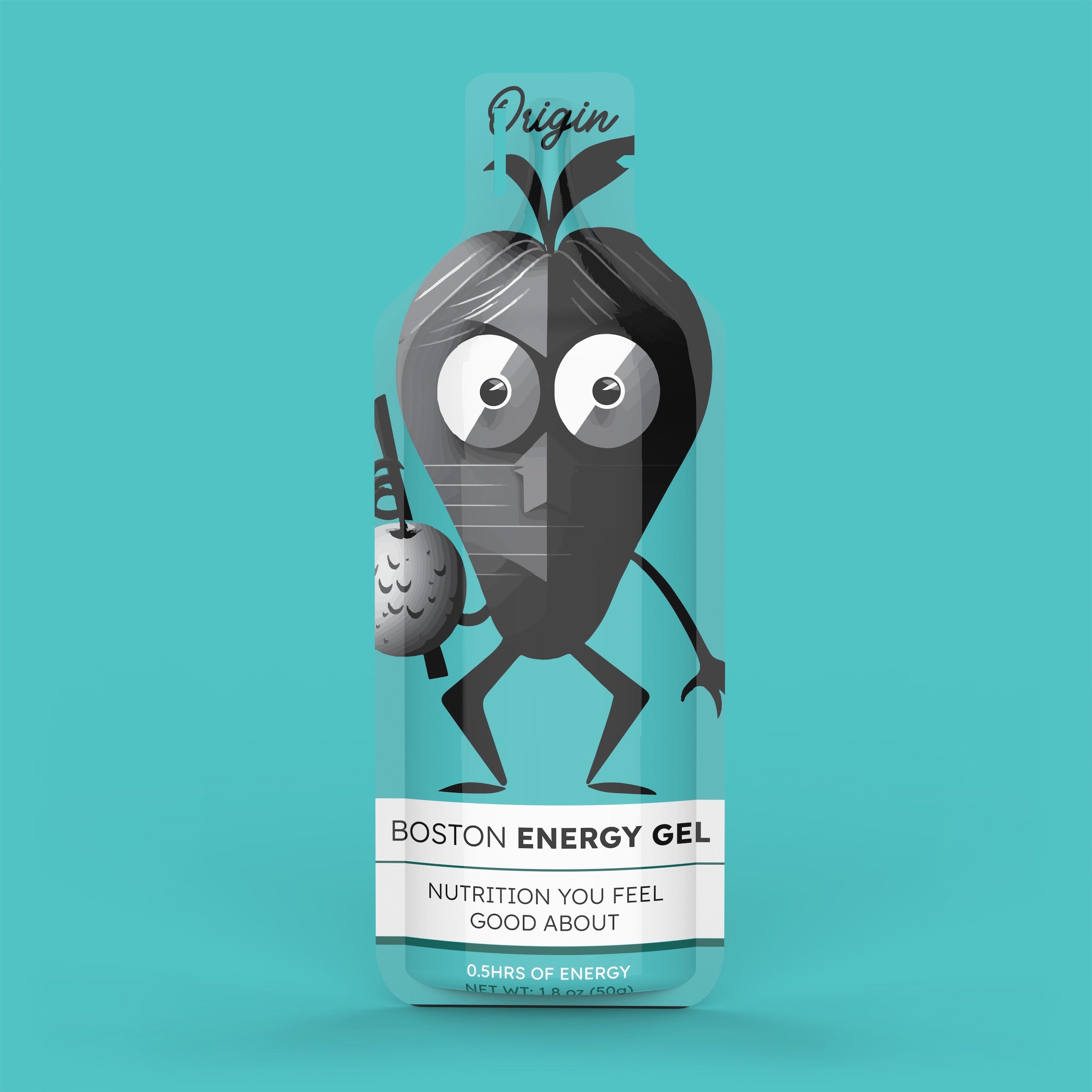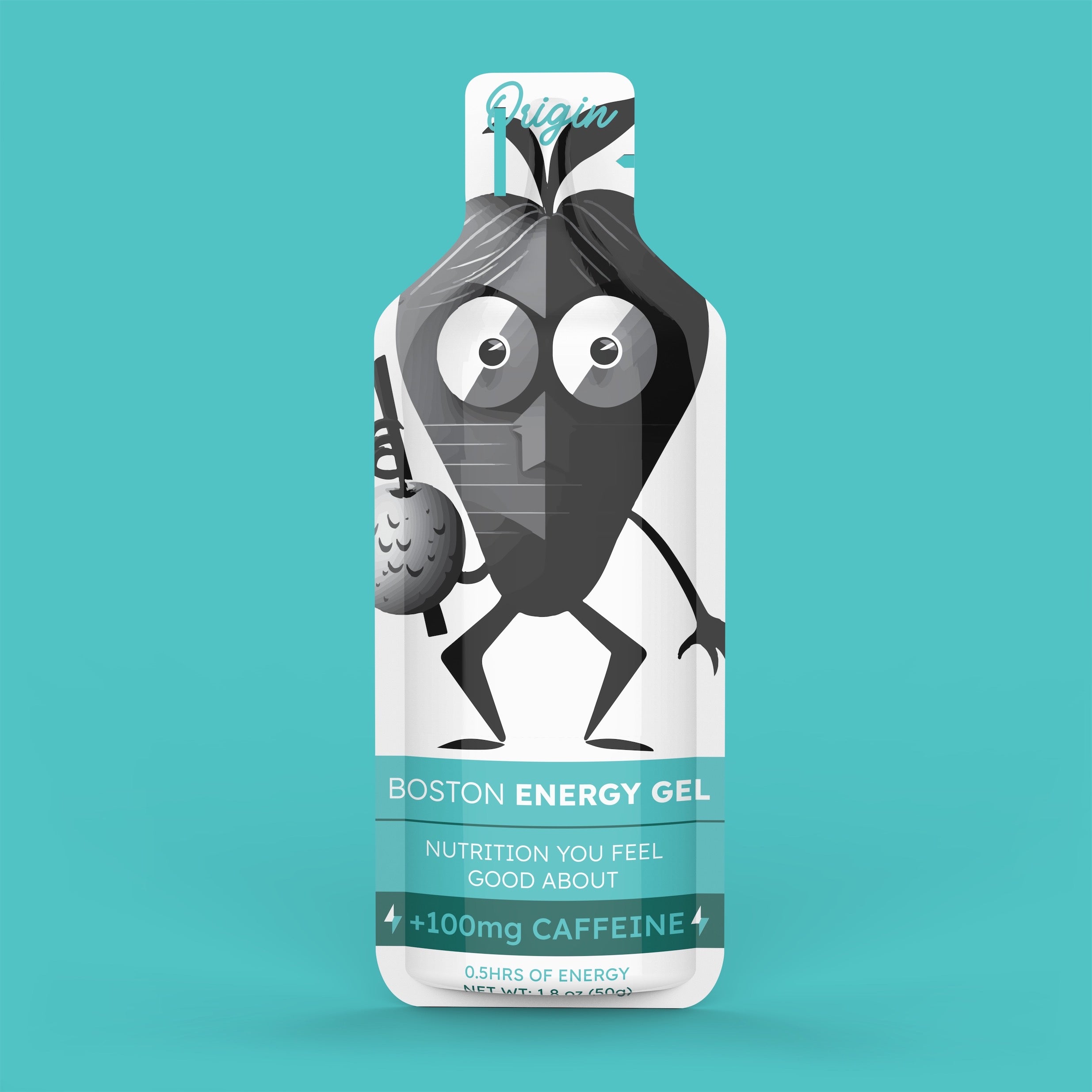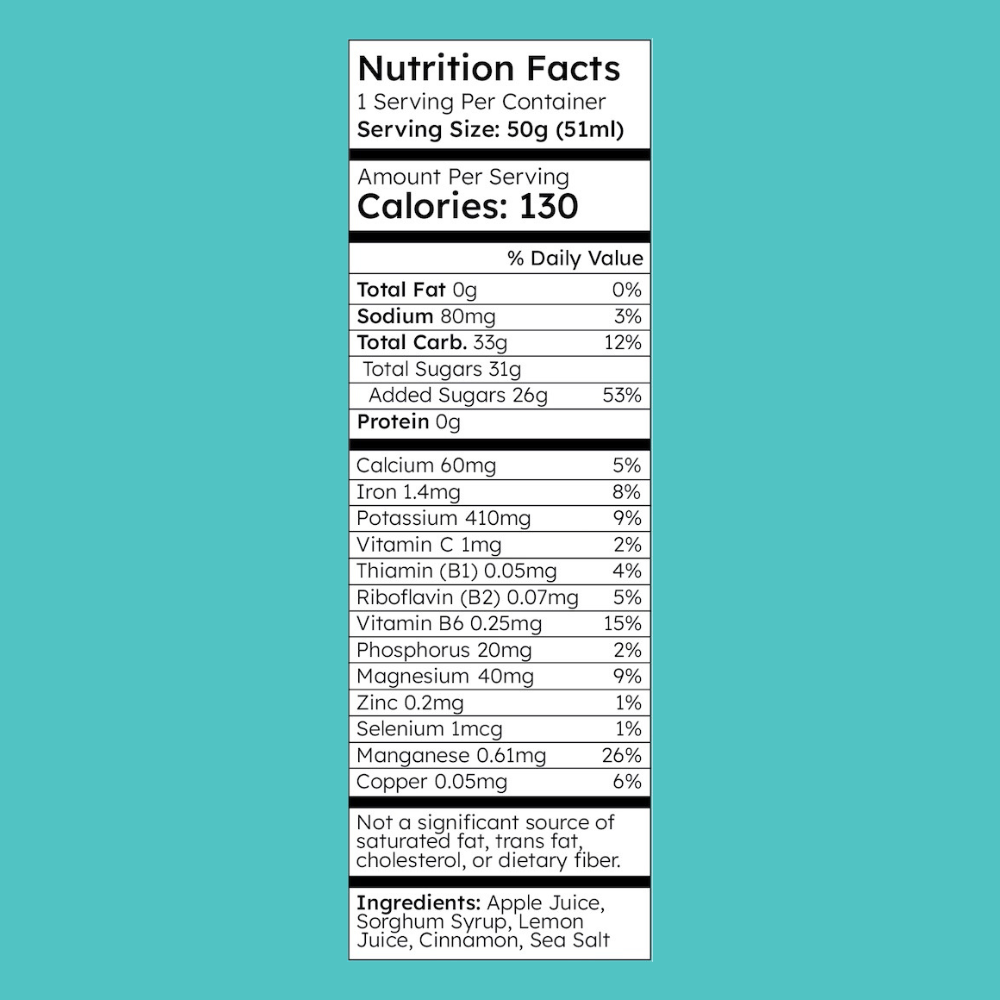 Boston Energy Gel
---
Going the distance? The Boston Energy Gel is your new best friend! Not only will it keep you feeling strong and energized, but its apple cinnamon flavor will give you that tasty kick you need to hit the finish line. So next time you're doing an endurance sport, take this handy little gel with you!
- Sorghum Syrup
- Apple Juice
- Lemon Juice
- Cinnamon
- Sea Salt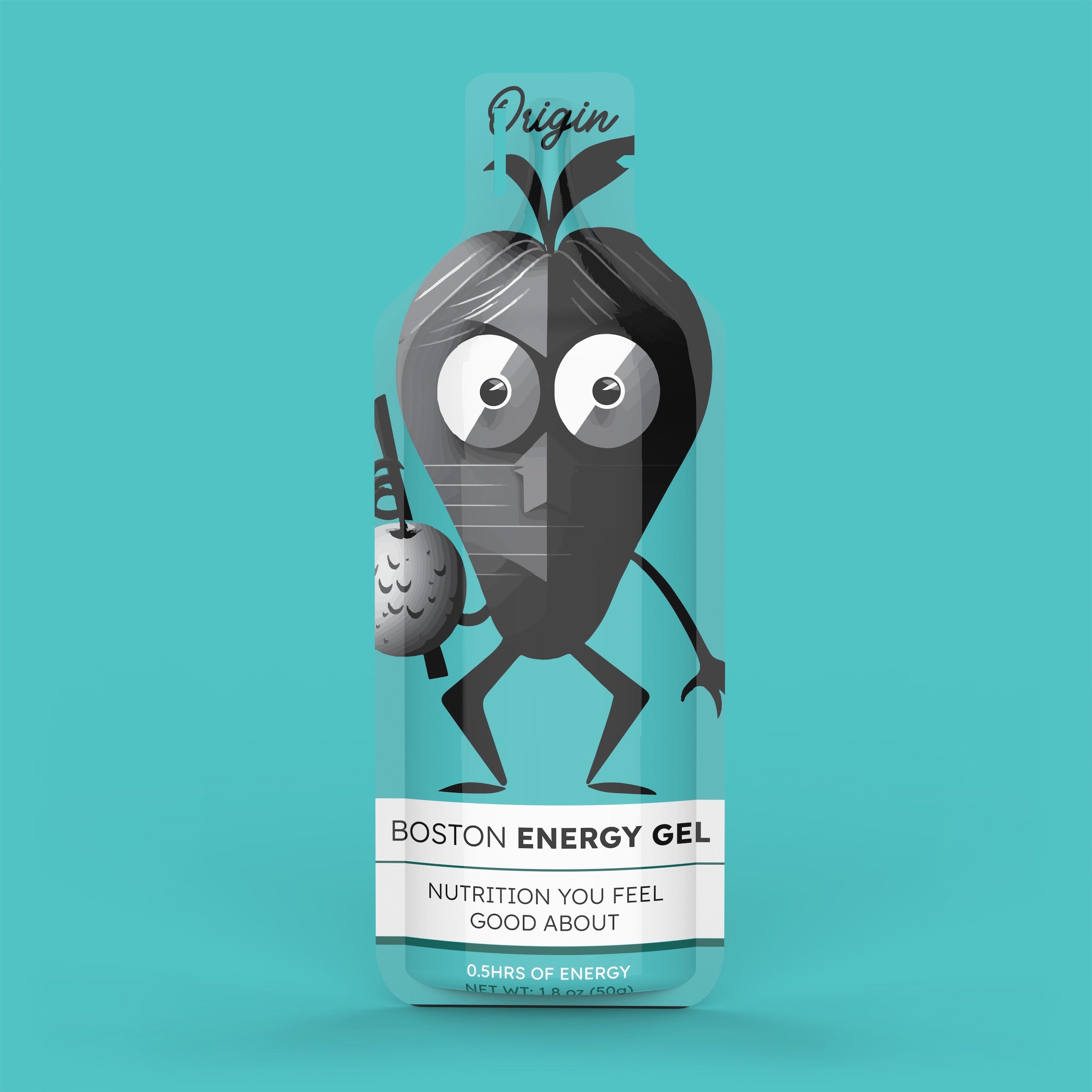 Why Origin Endurance?
All of our witty slogans and funny copy hasn't convinced you on us yet? I do love a good skeptic! So why use Origin Endurance? We do everything we can to make better products than anyone else. We're not solving world hunger (yet!), but we're better, incrementally better, than our competition. And if there is anything athletes can agree on, it's all progress, step by step. So what matters to us? All of our products are designed with the 6 principles below in mind. It really is Nutrition You Feel Good About.
A sports nutrition company that promises All Day Energy...wow.

So this one is kind of "table stakes" in our line of business, but our products are designed to keep you going all hour, day, week, or month. Carbs are the main source of fuel for your body and also tend to be the thing that most athletes get overly confused about during training. We're happy to debate the perfect ratio of glucose and fructose, but that's all kind of meaningless if you're not consuming an adequate rate of carbs. So rather than forcing you to do calculus during your race, all of our products tell you how long those carbs will last. So slurp, don't stress.

Also, if you are out exercising all day, maybe you want to put something else into your body other than just processed sugar and gelatin. That's why our products have a complete vitamin and mineral profile to power your body and mind, and to make your corpse a little more life-like at the finish line.
Scroll up and take a peek at our nutrition label and check out that glorious vitamin and mineral profile crammed into a single slurp. Now go to any of our competitors' websites and compare our nutrition to theirs (if you can find it). Go to two, or three if you want. GO! I'll wait.....

Pretty wild, right?! When did sports nutrition stop having nutrition in it? All of our products have the vitamins and minerals that your body and mind need to function, especially after hours of physical exertion. Stop asking yourself to function on sugar alone. You deserve better.
🌴 Ingredients from Nature

Is anyone else frustrated with how hard it is to figure out which food products are actually made from ingredients that just grow out of the ground? The big food marketing companies have really muddied the waters on this one, to allow them to keep peddling garbage and pretend it is healthy. I just went through the pantry and found the following: All-Natural, Natural, Organic, Functional, Superfood, GMO, non-GMO, "Real Fruit," Whole Grain, Whole Wheat, Multi-Grain, Local, Artisanal, Sugar-Free, No Sugar Added, No Additives, and the list goes on....

We want to be as transparent about our ingredients as possible, because we're proud of them. So we're doing our best to avoid the buzzwords. All of our products are made with only a few simple ingredients from nature. Our ingredients grow out of the ground. Seriously, you can grow all of our ingredients in your backyard. We take plants, put them in a package, and you put those plants in your mouth. Why is it so hard to convince people of something so simple? It's also our secret for how we can make products with so much nutrition and environmental responsibility... just rely on good ol' Mother Nature.

For example, the ingredients in our Kona Gel: Sorghum (the most underappreciated grain in the biz, learn more here), Pineapple, Ginger, Lemon, Sea Salt. That's it!
♻️ Sustainable Ingredients

The last couple of decades has revolutionized consumer's understanding of nutrition and the nutritional aspect of food choice. What has lagged behind is consumer's understanding of the environmental impact of their food choices.

So we chose ingredients that provide all the nutritional, health, and performance benefits while also being good for the environment. And our secret ingredient is the main ingredient in all of our products, sorghum.

Unfortunately, many of our competitors rely on corn syrup (because it is cheap in the US) or brown rice syrup (because it is viewed as "healthier") as a carbohydrate source. Sorghum, compared to corn, produces 1/4 the greenhouse gas emissions, requires only 1/2 the water, and creates 1/8 the nutrient pollution. And as for our "healthy" rice friends, sorghum produces 1/28 the greenhouse gas emissions, 1/10 the water usage, and 1/20 the nutrient pollution.

Sorghum is definitely not a panacea, but it is a huge step in the right direction, and we are excited to continue to unearth and use ingredients that are good for us, and the planet.
During one of our first pitches to a VC firm, I told them that we aspired to make the most delicious, healthy, and responsible sports nutrition on the market. One of the Managing Partners cut me off and told me, "Son, you're not in the food business, you're in the marketing and sales business. No one cares if your product tastes like s**t, as long as you can convince people to buy it".

That guy is an idiot and immediately convinced me that we would build this company and community on our own, not "pump and dump" a bunch of garbage.

So here we are, making delicious, healthy, and responsible sports nutrition. All of our products taste delicious and go through a "rigorous" taste-testing approval process, that includes athletes, grandmothers, and most discerning, young children. If it's not approved by all three, you don't taste it.
The ultimate yin and yang of sports nutrition. Designing a product that goes in fast and easy, but doesn't come out fast and easy....

We have created all our products with the "end of the funnel" in mind. Our gels are naturally thinner, to prevent that cloying mouth feel and "heavy stomach" feeling we all dread, but still deliver the same concentration of carbs and nutrition. You should be inspired to run further on our products, not run to the bathroom. We all have "that story" during a race or training ride, and we feel your pain. So we do everything we can to prevent any "unplanned rest stops."
How Do Origin Gels Stack Up?
 Origin (Kona)
 Gu (Vanilla Bean)
 Maurten Gel 100
PowerBar PowerGel (Green Apple)
Number of vitamins + minerals
 ✅ 15
(so what?)
 ❌ 1
 ❌ 1 
 ❌ 0
Number of ingredients
 ✅ 5
 ❌ 17 
 ❌ 6
 ❌ 9 
Plant-based
 ✅ Yes 
 ❌ No 
 ❌ No 
 ❌ No 
Cost ($/g of carbs)
 💰 $.08
 💰 $.07
 💰💰💰 $.16
 💰💰 $.09
Vitamins + minerals
(benefits)
 ✅ Calcium
 ✅ Iron
 ✅ Potassium
 ✅ Vitamin C
 ✅ Thiamin (B1)
 ✅ Riboflavin (B2)
 ✅ Niacin
 ✅ Vitamin B6
 ✅ Folate DFE
 ✅ Phosphorus
 ✅ Magnesium
 ✅ Zinc
 ✅ Selenium
 ✅ Manganese
 ✅ Copper  
✅ Calcium 
✅ Calcium 
 ❌ None 
Carbohydrate source
 ✅ Sorghum & Pineapple Juice
  Maltodextrin & Fructose
 Glucose & Fructose
  Maltodextrin & Fructose
Manufacturing location
 ✅ USA
 ✅ USA
  Denmark
  Germany
 Ingredients
 Sorghum Syrup
 Pineapple Juice
 Lemon Juice
 Ginger Root
 Sea Salt
 Maltodextrin
 Water
 Fructose
 L-leucine
 Potassium citrate
 Sodium citrate
 Citric acid
 Calcium carbonate
 L-valine
 Sea salt
 Natural flavor
 Green tea (leaf) extract (contains caffeine)
 Gellan gum
 L-isoleucine
 Sunflower oil
 Sodium benzoate (preservative)
 Potassium sorbate (preservative)
 Water
 Glucose
 Fructose
 Calcium Carbonate
 Gluconic Acid
 Sodium Alginate
 C2max Dual Source Carb Mix (Maltodextrin, Fructose)
 Water
 Salt
 Citric Acid
 Caffeine
 Sodium Citrate
 Potassium Sorbate
 Natural Flavors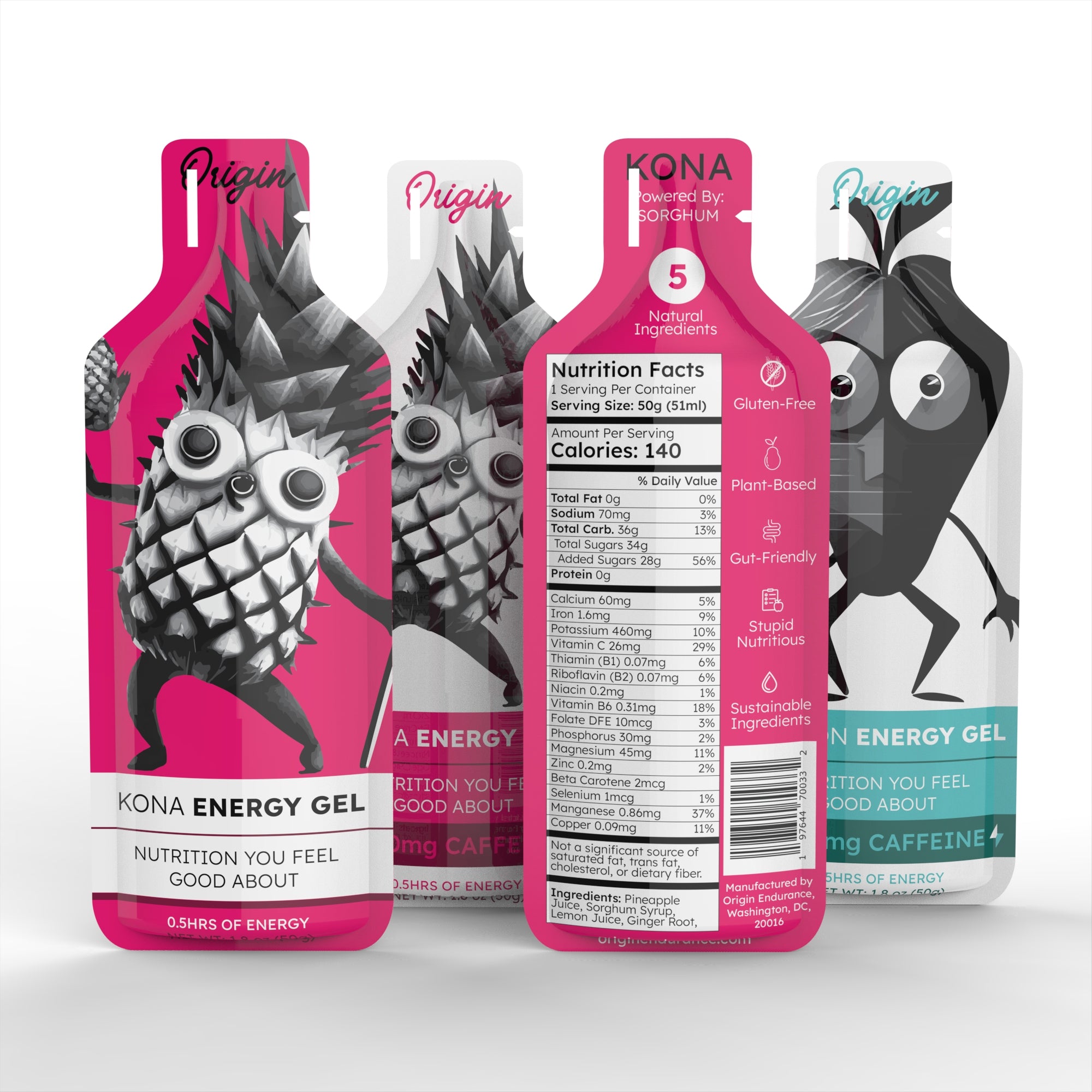 Nutrition is often the most overlooked and underappreciated difference maker in your performance. And let's be real, you don't want to be that guy who bonks halfway through a marathon or cramps up...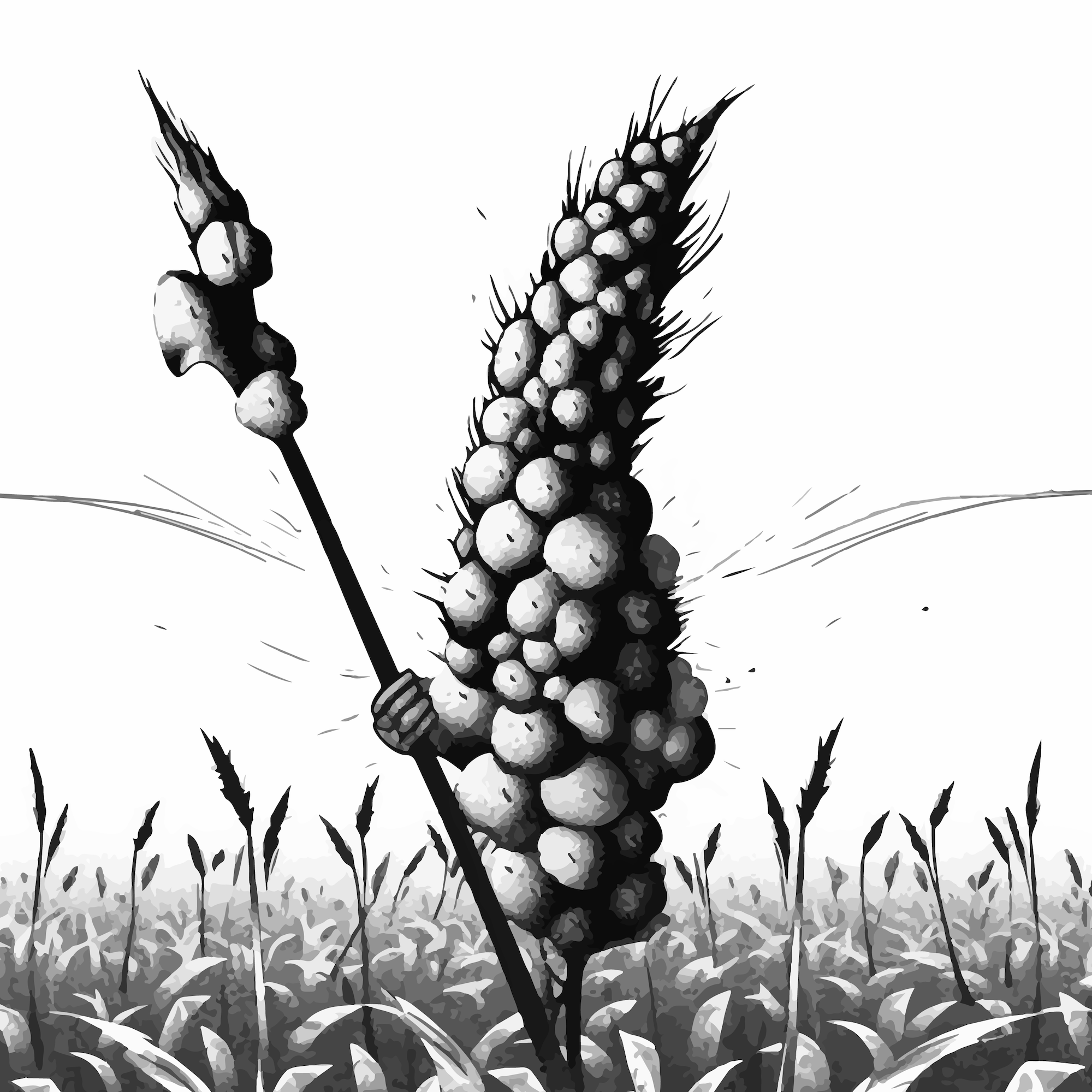 Why Sorghum For Endurance Nutrition?
Here at Origin, we're big fans of this superfood, and we're excited to share with you all the reasons why it's the perfect choice for sports nutrition. What is Sorghum? First of all, let's start w...